Atlas of Bradford County, Pennsylvania, 1869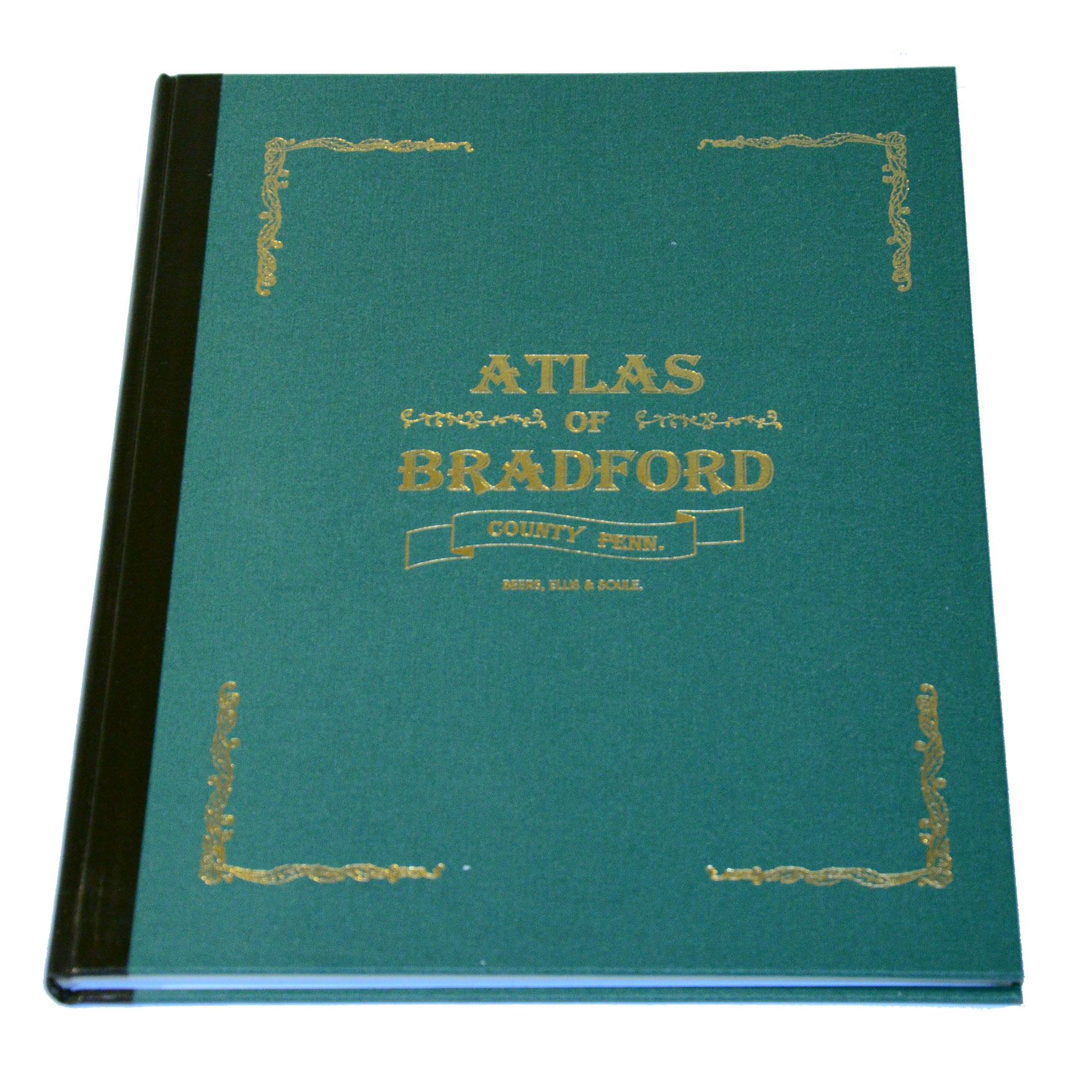 55 Pages plus added index
Hardcover
This atlas is a black & white reprint of the 1869 Atlas of Bradford County by Beers, Ellis & Soule. The name of the owner of each house is identified on the map and the names are indexed at the front of the book.
---
Contents:
Index
Table of Air-line Distances, Bradford County, Pa.
Sketch of the Early History of Bradford County
Statistics of Bradford County for 1868
Pennsylvania Map
Bradford County Map
Township Maps: Albany, Armenia, Asylum, Athens, Barclay, Burlington, Canton, Columbia, Franklin, Granville, Herrick, LeRoy, Litchfield, Monroe, North Towanda, Orwell, Overton, Pike, Ridgebury, Rome, Sheshequin, Smithfield, Springfield, South Creek, Standing Stone, Terry, Towanda, Troy, Tuscarora, Ulster, Warren, Wells, West Burlington, Wilmot, Windham, Wyalusing, Wysox.
Views of Bradford County