History of Bradford County, Pennsylvania, 1770-1878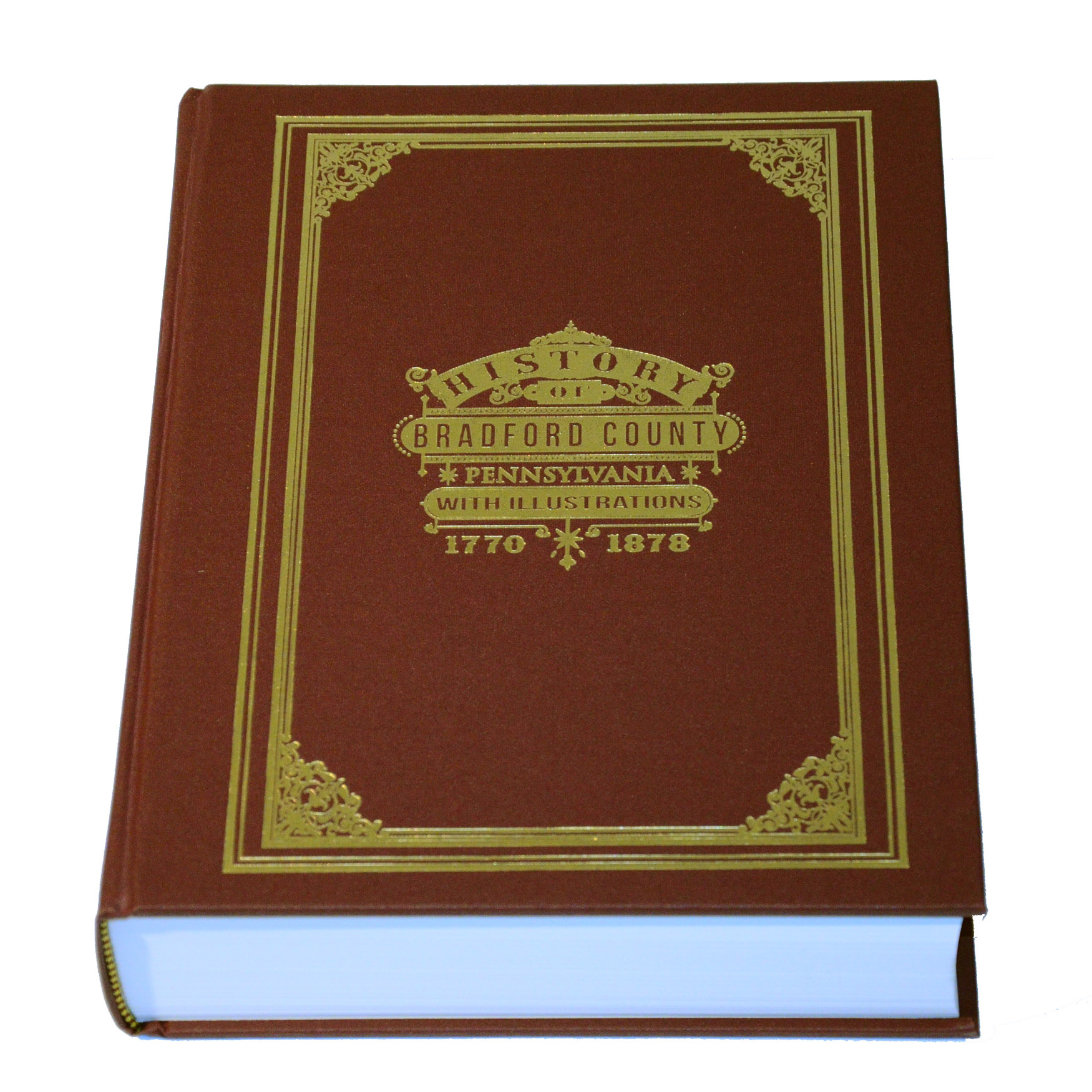 578 pages
Hardcover, stitched binding
The is third edition of this book to be printed. This edition was printed in commemoration of the bicentennial of Bradford County and the materials used in the binding are similar to those used when the book was first printed.
---
Contents:
History of Bradford County
1. The Aborigines
2. Land Controversies
3. Settlements in Bradford County Previous to the Battle of Wyoming, July 3, 1778
4. Bradford County During the Revolutionary War
5. Renewal of Settlements
6. Indian Treaty at Athens
7. French Settlement at Asylum
8. Colonel John Franklin
9. Organization of the County, and the Erection of Townships
10. Geography, Topgraphy, and Geology
11. Education
12. Churches
13. Societies
14. The Learned Professions - Law, the Bar, Medical
15. The Press, Authors and Books
16. Political History of Bradford County
17. Military History of Bradford County
18. Miscellaneous Items
History of the Townships
Albany, Armenia, Asylum, Athens, Barclay, Burlington, Canton, Columbia, Franklin, Granville, Herrick, LeRoy, Litchfield, Monroe, North Towanda, Orwell, Overton, Pike, Ridgebury, Rome, Sheshequin, Smithfield, South Creek, Springfield, Standing Stone, Terry, Towanda, Towanda Borough, Troy, Tuscarora, Ulster, Warren, Wells, West Burlington, Wilmot, Windham, Wyalusing, and Wysox.
Roster of Soldiers in the War of the Rebellion from Bradford County
Appendix
List of Patrons of the History of Bradford County
Index