Research Center
Researching one's ancestors and discovering historic events can be one of the most rewarding and educational experiences of a lifetime.
Beginning one's research is as simple as starting to gather and record all the information and family data you have available to you in your home and among your various relatives. This is the best way to begin. Being as thorough and complete as possible at this initial data collection stage will position you for success.
Once you have gathered your initial information, you're ready to explore the endless volumes of local and family history at the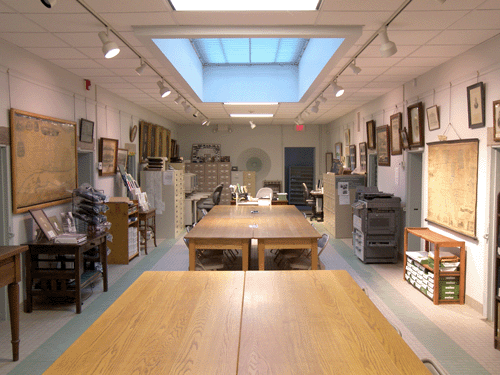 Bradford County Historical Society. The Research Center is a great place to start, with information for both the novice and more experienced family historian.
Purpose of the Research Center
The Research Center and Genealogical Library is located on the third floor of the Bradford County Historical Society. It's purpose is to acquire and permanently preserve valuable public and private records that establish, maintain and develop the identity of Bradford County and to make archives available to the public for personal research. The collection contains an extensive number of printed and microfilmed materials and continues to grow through volunteer research, purchases and donations from appreciative members and historians. Because of the collection's size and continuous growth, a complete list of materials is not available on this site. Click on Resources to see a general list of the records that are available at the Research Center.
When You Visit
Be sure to sign-in with the receptionist upon your arrival. The Research Center's experienced volunteers are eager to assist you in your research. Please notify us in advance if you plan to bring a group.
Besides the vast collection available during your visit, you also have full use of Ancestry.com while at the Research Center. The combination of online resources and Research Center holdings allow you the best opportunity to find the information that you have been looking for.
InterLibrary Loan
The Bradford County Historical Society does not participate in InterLibrary Loan. If you are unable to visit our facility, you will need to submit a request to our research volunteers. For more information, click on Research Requests.